CDE is proud to announce that we have just been selected by Palm Beach State College to provide ongoing MEP and Structural engineering!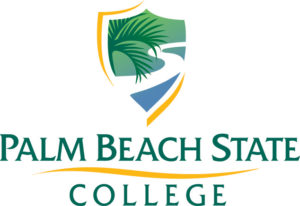 Our relationship with the college began in 2004 and we are proud to see our 16-year relationship continue to blossom and grow over the years. Highlights of our relationship with the college include numerous studies, designs, and renovation projects.  One of the most noteworthy projects our partnership has enjoyed was during 2009-2010.  CDE was honored to provide the complete MEP design for a new Technical Education facility as well as renovations to the existing central energy plant at the growing Belle Glade, FL campus.  The new 34,000 square foot facility was the first facility at a Florida State College to achieve the ultimate LEED rating of Platinum. Thanks to our design efforts and the College's desire to strive for reducing carbon footprints, the new building had a net-zero impact on the existing campus in terms of energy costs. Quite an accomplishment!  If you want to read more details about the Technical Education facility, please click here.
We look forward to continuing our relationship with the Palm Beach State College as we help them to meet the mission of providing student-centered learning experience that transform lives and strengthen the community.
Live in Palm Beach County and want to know more about Palm Beach State College and their academic opportunities? Visit their website at www.palmbeachstate.edu for more!