CDE's Vice President of Design Engineering, Victor Diaz, personally delivered KN-95 masks earlier this month to the Dean of Academic Affairs and Health Science's Edward Willey at Palm Beach State College to ensure practical training could continue safely for the faculty and students of the school's acclaimed nursing program.
The delivery was a part of parent company 8-koi's community outreach during the COVID-19 public health crisis to ensure frontline personnel, first responders, schools, and non-profit organizations could continue their important work safely.
"We had to learn a lot in the beginning, but we are so fortunate to have these supplies on hand and fill a need when so many lives are at stake. These donations exemplify our company's core values of being thoughtful and dependable and represent the 'human touch' our team strives to deliver in service excellence every day – even at a safe distance." says CDE Owner Inga Young.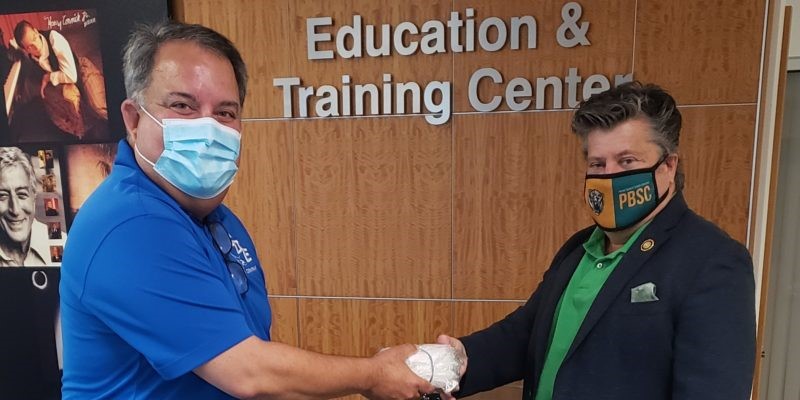 CDE and 8-koi have provided design engineering and construction services to PBSC and other Florida schools over the years and regularly offer student internships. You can see more about these projects at https://www.cdeco.com/projects/.
Read the press coverage about the company's outreach in Hometown News.