The University of Central Florida has awarded CDE another continuing engineering services contract to provide essential mechanical, electrical, and plumbing (M/E/P) engineering services. CDE is proud to have been awarded this consecutive contract and looks forward to continuing our ongoing relationship with UCF, the UCF Facilities Planning and Construction group, and UCF's Utilities and Energy Services group.
How is CDE helping UCF?
CDE was selected by UCF to provide M/E/P services in 2012. Since then, both have enjoyed a busy and fulfilling relationship through the execution of several projects. Some of those projects include:
Renovations to the Transgenic Animal Facility in the Biological Sciences Building
Renovations to the Biological Sciences Building laboratory exhaust fans
Boiler system overhaul for the Chemistry Building
UCF Library Air Handlers replacement
Liquid Nitrogen System for Engineering I Building Labs 154 and 163
Fire Alarm replacement at Sumter Hall
Fall Protection designs for various building
Air Handler replacements in the Education Building
Lab Exhaust Fan replacement for Engineering II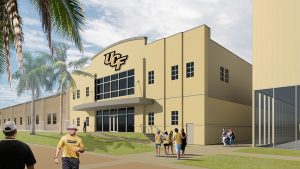 One of the more prestigious projects CDE has assisted UCF with is the newly planned UCF Athletics Wayne Densch Facility Expansion Building (also known as the WD77). The newly planned 40,000 square foot building will be the home to various sports offices and coaches. The project will be designed to achieve USGBC LEED® Gold Certification and will sit between the existing Wayne Densch building and the Nicholson Fieldhouse adjacent to BrightHouse Networks Stadium. CDE is providing the M/E/P and Structural engineering design services for this facility. The second phase of this project is currently under development. Construction of the new facility is slated for May 2017 with a completion of November 2017.  For more details on this project, click here.
About UCF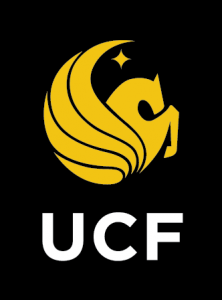 The University of Central Florida is a thriving preeminent research university located in metropolitan Orlando. With more than 64,000 students, UCF is one of the largest universities in the U.S. In addition to its impressive size and strength, UCF is ranked as a best-value university by The Princeton Review and Kiplinger's, as well as one of the nation's most affordable colleges by Forbes. The university benefits from a diverse faculty and staff who create a welcoming environment and opportunities for all students to grow, learn and succeed. For more information about the University of Central Florida, please visit www.ucf.edu.