Inspired by the hit television series "Prison Break," CDE's Kyle Findlater chose to pursue a career in structural engineering and successfully earned his Professional Engineering License from the State of Florida on July 1st, 2022. "After watching Michael Scofield apply structural engineering principles to break his brother out of the prison he designed, I knew that was the specialty I wanted to pursue," Kyle muses.
Though being highly motivated, but not having a falsely imprisoned brother to free, Kyle admits his journey to be a Professional Engineer was not an easy road to walk. "I struggled to get back the motivation to study," Kyle says after his first P.E. exam was cancelled in April 2020 because of the COVID-19 pandemic. "I had spent the six months prior studying intensely and working practice problems. It was very frustrating and deflating."
As disappointing as it was, I immediately jumped back in and rescheduled my test…
His next opportunity to test came in October 2021 when he sat for the last paper-and-pencil version of the P.E. exam before they switched to a standard computer-based exam. "Several weeks later, I received a failing result. As disappointing as it was, I immediately jumped back in and rescheduled my test for April 2022." This time he passed.
"I then had to fill out the P.E. licensure application by gathering my work history and professional engineering references to be validated by the Florida Board of Professional Engineers. A few weeks later after going before the FBPE committee, I was granted my P.E. License," Kyle proudly explains of the process.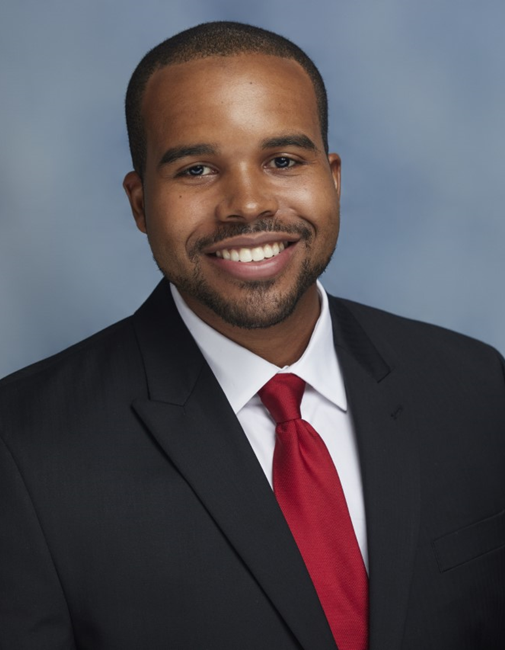 Kyle joined CDE in July 2021 and now serves as the lead designer and project manager for the structural engineering department. Prior to CDE, Kyle's work experience included three years in residential structures with Apex Technology and three years in marine structures with JACOBS.
My biggest career highlight so far has definitely been achieving my Professional Engineering License…
A first-generation American, Kyle was born in New York after his parents emigrated from Jamaica, but he's called Florida home ever since his family moved to Palatka when he was young. Kyle went on to attend the University of Florida where he received his bachelor's in civil engineering and met his wife, Nureka, who was a nursing student from Jamaica. They have a lively young daughter and enjoy family travel and trips to the beach.
When asked about his future, Kyle says he's focused on honing his design skills so he can eventually mentor and teach other young engineers. "My advice for aspiring P.E.'s would be to find great mentors and take your P.E. exam as close to your schooling as possible because it will be harder to re-learn how to study and prepare for a test of this magnitude if you wait."
As for Kyle's mentors who helped him along the way, "I would like to thank Jesse Dayhoff, P.E. with Apex Technology, Gary Ledford, P.E. with JACOBS, Josh Smith, P.E. formally with CDE, and currently Rob Sullivan, P.E. and Lutfi Mized, P.E. with CDE for their mentorship."
Please join us all at CDE and 8-koi in congratulating Kyle on his well-deserved accomplishment of becoming a licensed Professional Engineer. You can connect with Kyle on LinkedIn.